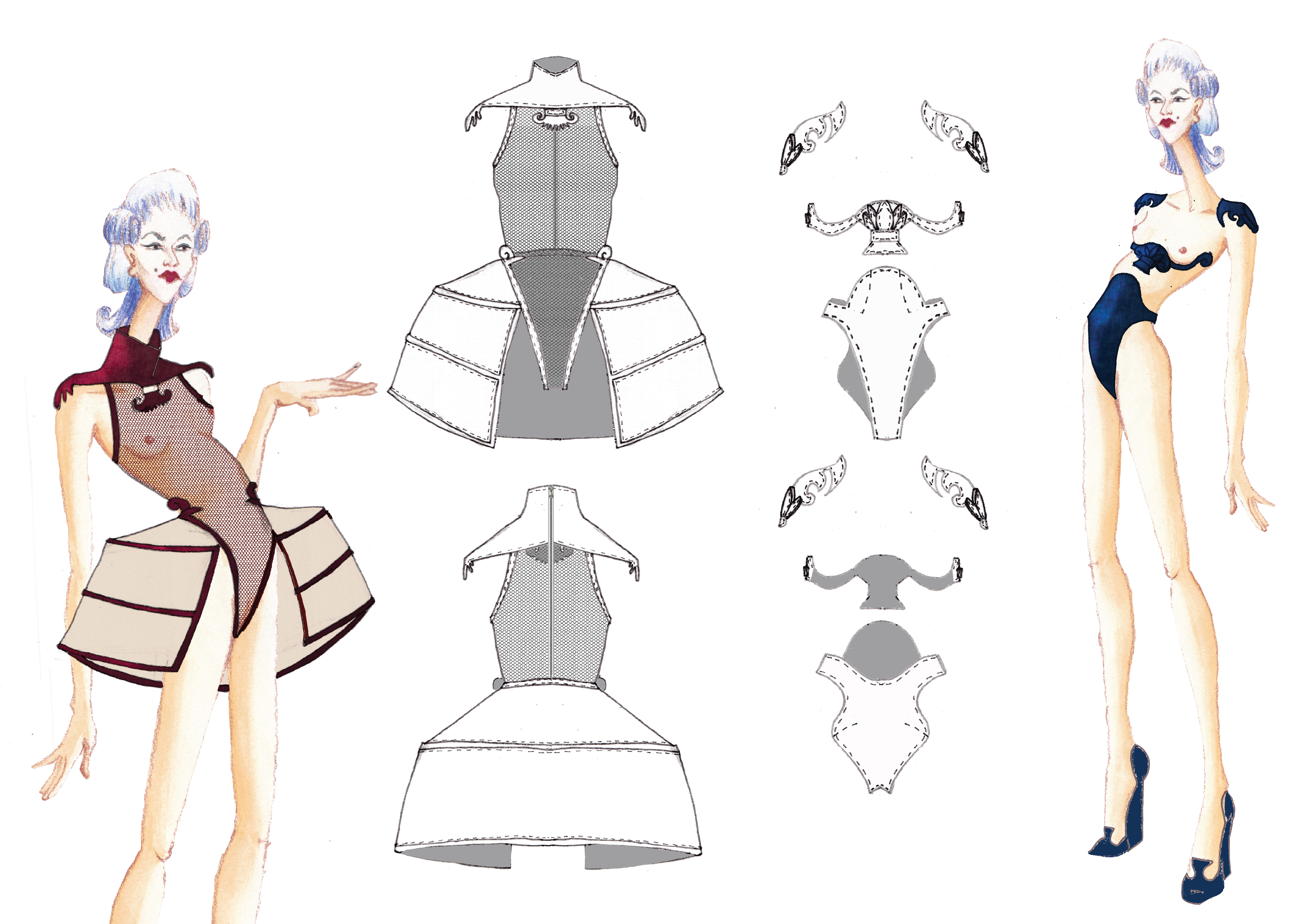 ANTICOCCO



Las filosofia del anti-diseño proponen la subversion de lo que piensas sobre un objecto, y juega con la ironia, la "chucheria", y la impracticalidad. Me acorde de estos principios cuando me asignaron una coleccion de lenceria inspirada en el movimiento Barroco. La ornamentacion excesiva de la arquitectura y arte del movimeinto facilmente la hacen mi menos preferida, entonces decidi enfocar mis diseños en "subvertir" lo que menos me gustaba del movimiento.

The teachings of anti-design encourage you to
subvert what is thought about an object, and play with irony, kitsch applications, and even impracticality. I was reminded of this principle when given an assignment to make Baroque/Rococo inspired lingerie. The excessive ornamentation of Rococo architecture and furnishings easily make it my least favorite art movement, so I decided to base my design precisely on what I most disliked and turn it into something I would like.